Let's Jam
"Lets Jam!" is the musical aspect of the Tikambilanie Launch. Using music as an example of a unifying language, Tikambilanie wants to illustrate what can be gained by crossing traditional divides. Local and touring artists will be invited to play with Kamoto, sharing rhythm and rhyme. Tikambilanie also wants to work with the local music scene, exploring ways in which it could be better incorporated as a mechanism for local expression & resolution.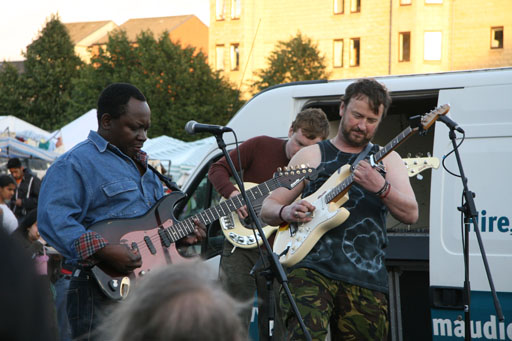 Specifically the following events can be run:
African Drumming Workshops

Performances - Zuba Ni Moto, traditional ceremonies and spiritual rituals.

"Together lets Jam", an initiative encouraging artists to play together in the name of unity and to embrace diversity as a strength.

Music for health.